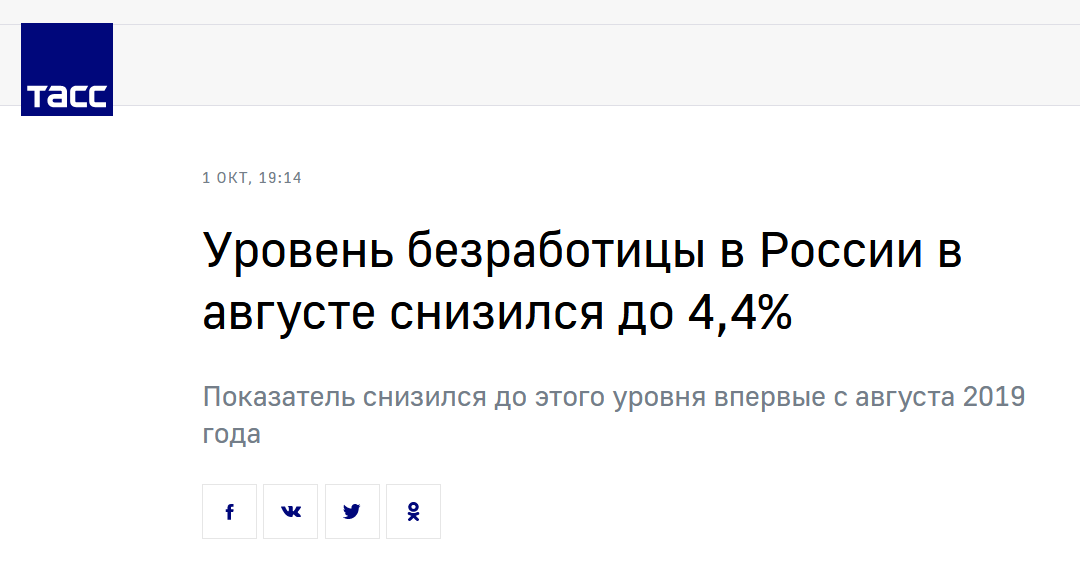 Unemployement in Russia
7 October 2021
Unemployment in Russia in August 2021 officially fell to 4.4%.
This is the lowest level since August 2019.
According to public statistics, the number of workers aged 15 and over in August 2021 amounted to 75.6 million people, of which 72.3 million people were classified as employed in economic activity.
Among them 3.4 million people were classified as unemployed meaning
– without a job
– looking for a job
– ready to start working