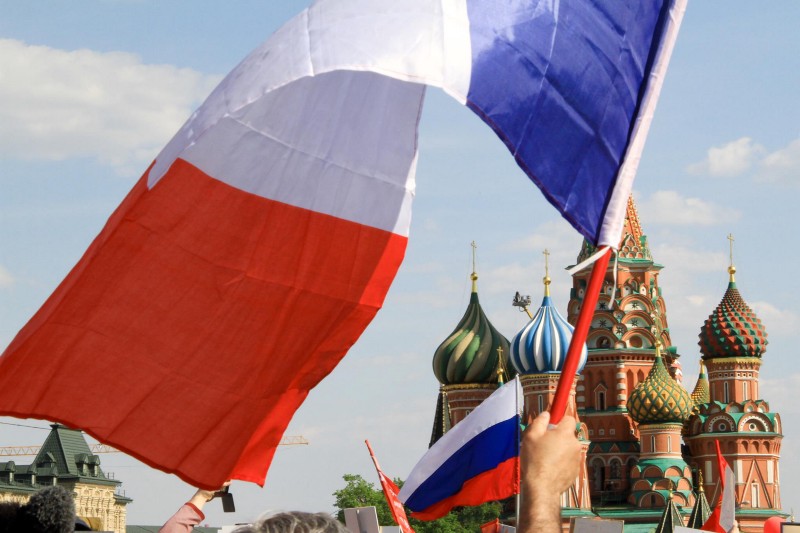 Russia: what to expect from the economy in 2018?
19 December 2017
Editorial written for the newsletter of the French House of Entrepreneurship.
While 2017 ends, the economic recovery seems to be confirmed.
Russia is coming out of two years of recession due to the sharp drop in the price of hydrocarbons in autumn 2014, resulting in the country's GDP shrinking 3.6% in 2015 and 0.6 % and 2016.
2017 saw a GDP growth (compared year on year) of 0.5% in the first quarter, 2.5% in the second quarter and 1.8% in the third quarter.
Over the first three quarters, industrial production increased by 1.8% and retail sales, which decreased by 10% in 2015 and 4.8% in 2016, also saw a slight increase of 0.5%. The automotive, pharmaceutical, chemical and food industries, as well as the production of electrical equipment, show slightly higher growth.
Another positive indicator: the unemployment rate continues to fall to only 5% and less than 1.5% in major centers such as Moscow and Saint Petersburg.
Foreign exchange reserves in dollars, which had decreased to 350 billion dollars in mid-2015, increased again to reach 430 billion dollars on 01/12/2017, reaching their level of autumn 2014 before the crisis.
At the same time, inflation continues to fall and should end the year at around 4%, far from the rates of recent years: 12.5% in 2014, 11% in 2015 and 9% in 2016. This is an extremely important dynamic while all social polls show that the main concern of Russian citizens is clearly the economic situation and primarily rising consumer prices.
The IMF has even slightly raised its growth forecast for Russia to 1.8% this year, against 1.4% previously, an estimate now similar to that of the Russian Ministry of Economy, which plans for 2017 and 2018 a growth of about 2%.
In parallel of the recovery of the economic situation, the situation seems also to slightly ameliorate on the political dimension, while presidential elections to take place in March 2018.
French minister of Economy, Bruno Le Maire, visits Moscow to take part to French-Russian CEFIC (commercial, economic, financial, industrial council), in order to give a new impulse to the relations between France and Russia. A strategic moment indeed since the Franco-Russian partnership just proved its reliability despite sanctions with the launch of the Yamal project (for the construction of a gas liquefaction plant in the Yamal peninsula in Russia) in which Total holds a 20% direct interest in the project.
In addition, next year, President Emmanuel Macron will travel to Russia and visit the St. Petersburg Economic Forum in May 2018.
One can only hope that these many positive indicators give more confidence to the French business to invest in Russia! Russia is a big market that remains a formidable potential of growth for our companies, on the condition to be well accompanied.